SEARCH
---
Loading
Get Free Upcoming Event Information
---
We want to keep you informed about NEMOA upcoming events. Sign up today for our free notification service.

OUR SPONSORS
---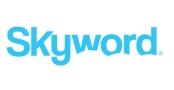 NEMOA NEWS
---
ACMA Forum 2 Weeks Out - Registration Still Available
04/16/2014
Danger on the Horizon: Gift Card Companies and Unclaimed Property Laws
04/15/2014
Did Wyoming Just Become an Internet Affiliate Nexus State?
04/10/2014
directXchange Fall 2014: Call-for-Speakers
04/09/2014
Disaster on the Horizon? Consider This Your Notice - ACMA
04/08/2014
Last updated: Thu, 17 Apr 2014 18:23:22 GMT
INDUSTRY NEWS
---
17 Apr 2014 | 9:50 am EDT
17 Apr 2014 | 6:30 am EDT
17 Apr 2014 | 6:30 am EDT
16 Apr 2014 | 1:51 pm EDT
16 Apr 2014 | 10:27 am EDT