NEMOA | News Detail
ACMA Opposes 'New' Marketplace Fairness Act



February 18, 2013


ACMA Urges Congress to Reject
New 'Marketplace Fairness Act'


American Catalog Mailers Association strongly opposes the "Marketplace Fairness Act," which was introduced on February 14th in the Senate by Senator Dick Durbin (D-IL) and in the House of Representatives by Representative Steve Womack (R-AR). This is a damaging and dangerous piece of legislation that would impose new taxes on catalog and other remote businesses.

Hardly "fair" at all, this bill fails to simplify the thousands of conflicting state and local tax systems, while doing nothing to give cause to overturn the 1992 law upheld in Quill v. North Dakota, which prohibits states from forcing out-of-state marketers to collect sales taxes from their customers.

"As with similar bills that have failed in the past, this bill would force out-of-state businesses to become in-state tax collectors without gaining any in-state benefits – truly a case of 'taxation without representation'," said ACMA President & Executive Director Hamilton Davison. "Rather than simplifying the tax system, as this bill claims to do, it further complicates it."

The Marketplace Fairness Act allows for the following:

Nearly 10,000 local tax jurisdictions with their own tax structures (see link to mocked-up order form);
46 states to conduct their own audits of businesses across all 50 states;
46 states to write their own definitions of taxable goods (eg: one state could define what constitutes a food item differently than another)
46 states to independently interpret key terms for sales tax, namely their varying definitions of "sales price";
46 states to retain their own unique tax filing forms, schedules, rules, and deadlines; and
The ability for nearly 10,000 tax jurisdictions to force remote sellers to honor different sales tax holidays, imposing myriad of complicated rules.
ACMA, which is a cofounder of the True Simplification of Taxation (TruST) coalition, strongly urges Congress to reject this bill, which forces punishing costs, complexity, and confusion on businesses nationwide. Instead, ACMA will only support legislation that includes true simplifications of taxation.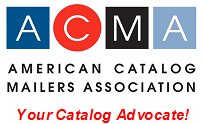 Published: 02/18/13