SEARCH
---
Loading
Get Free Upcoming Event Information
---
We want to keep you informed about NEMOA upcoming events. Sign up today for our free notification service.

OUR SPONSORS
---
NEMOA NEWS
---
NEMOA Offices Closed on Memorial Day, Monday
05/22/2015
The RR Donnelley Collator - May 15, 2015 - Catalog/Retail
05/15/2015
The weather's warm, come golf with us!
05/14/2015
ACMA
05/07/2015
PRC Approves USPS 2015 Price Increase
05/07/2015
Last updated: Wed, 27 May 2015 09:30:25 GMT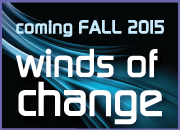 INDUSTRY NEWS
---
26 May 2015 | 3:52 pm EDT
26 May 2015 | 10:57 am EDT
26 May 2015 | 5:30 am EDT
26 May 2015 | 5:30 am EDT
22 May 2015 | 12:19 pm EDT