SEARCH
---
Loading
Get Free Upcoming Event Information
---
We want to keep you informed about NEMOA upcoming events. Sign up today for our free notification service.

OUR SPONSORS
---
NEMOA NEWS
---
Save the date: directXchange FALL Conference in Groton
07/29/2014
NEMOA's Golf Charity Event raises $2000 for American Cancer Society
07/28/2014
Software as a Service: Is it a Nontaxable Service?
07/25/2014
ACMA Washington Alert: House Passes ITFA, but Senate Looks to Tag On MFA
07/16/2014
Supreme Court Grants Cert In DMA Tax Case
07/11/2014
Last updated: Sat, 02 Aug 2014 08:33:35 GMT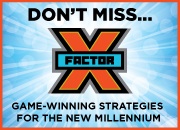 INDUSTRY NEWS
---
1 Aug 2014 | 2:36 pm EDT
1 Aug 2014 | 9:55 am EDT
1 Aug 2014 | 6:30 am EDT
1 Aug 2014 | 12:00 am EDT
31 Jul 2014 | 2:29 pm EDT