SEARCH
---
Loading
Get Free Upcoming Event Information
---
We want to keep you informed about NEMOA upcoming events. Sign up today for our free notification service.

OUR SPONSORS
---
NEMOA NEWS
---
ACMA Forum Next Week - Not Too Late to Register Now!
03/31/2015
Good News: USPS to Delay Implementation of Postage Increase
03/27/2015
Are the Cooperative Databases Good Business Partners for Catalogers?
03/25/2015
PRC Remands Rate Case for Standard Mail...Again
03/23/2015
The RR Donnelley Collator - March 20, 2015 - Catalog/Retail
03/20/2015
Last updated: Wed, 01 Apr 2015 09:35:01 GMT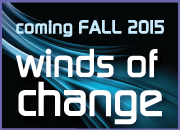 INDUSTRY NEWS
---
1 Apr 2015 | 12:00 am EDT
1 Apr 2015 | 12:00 am EDT
1 Apr 2015 | 12:00 am EDT
1 Apr 2015 | 12:00 am EDT
1 Apr 2015 | 12:00 am EDT